Ask A Mermaid

I would like to ask a mermaid who lives in the sea
Please explain why you haven't shown yourself to me?

I will take it upon myself to speak for all of us
We don't know why everyone is in such a fuss
It's easy to see us, you just have to believe
Because your reality is exactly what you perceive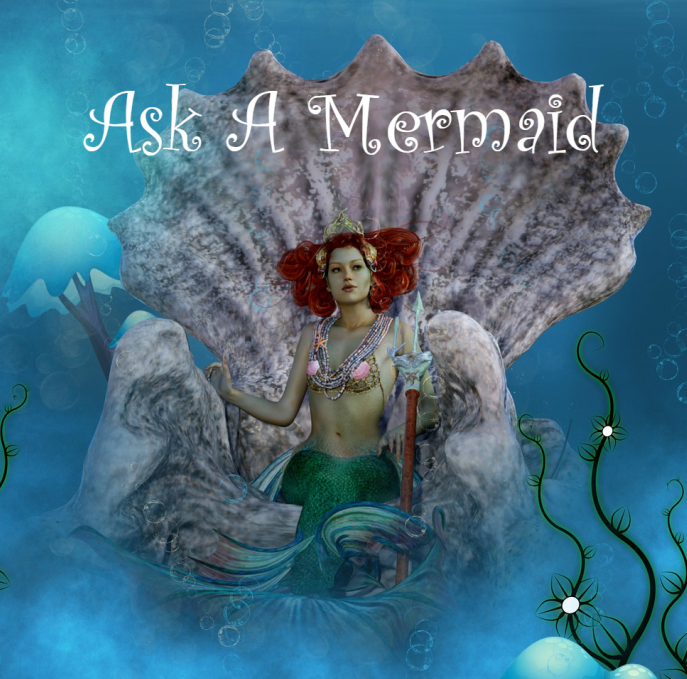 By the way mermaids, where do you live?
Do you have homes of your own, is there a hint you can give?
The sea is our home where some love to roam
Using currents and tides we swim to new zones
While others stay close to family and friends
And some choose to visit every now and again

Tell me mermaids, are you alone?
Are there mermen and merfolk that you have known?
Of course there are mermen and merfolk, too
Don't forget merchildren, as was I before I grew
Mermaids aren't real, they're just fairy tales
How can you be a human with scales?
We have adapted to live in the sea
Compared to those on land we are more free
We have evolved from where you are
We've stretched our imaginations to get this far
Your mention of fairy is true, you see
For we are nature spirits, as we've come to be
Fairies of air, water, fire and earth
We are what gives everything its birth



So what do you do with yourselves every day?
Just swim and sunbathe, comb your hair and play?
Ah, you amuse me with questions such as these
For life is very busy here in the seven seas
When you call to us for help we are quick to respond
Wherever waters are turbulent and need to be calmed
As water spirits we move the seas in accordance with nature's plan
Which you direct and guide, although most don't know they can
What do mermaids eat?
You probably go for salty fare, but what about something sweet?
A fine wine for us is brine
It contains everything we need to keep us feeling fine
Above the surface we like to snack on things within our reach
Wild berries of every sort that grow quite near the beach

I would like to ask a mermaid, how do you sleep?
Is it possible to take a snooze in the fathoms of the deep?
Like you, mermaids need downtime to unwind and to rest
A relaxed state of being that keeps us at our best
Most just float in a tranquil state, a daydream so to speak
Eyes closed and dreaming, counting fish instead of sheep
Some will lie upon the sand of a beach late at night
A restful pose with sounds of surf beneath a soft moonlight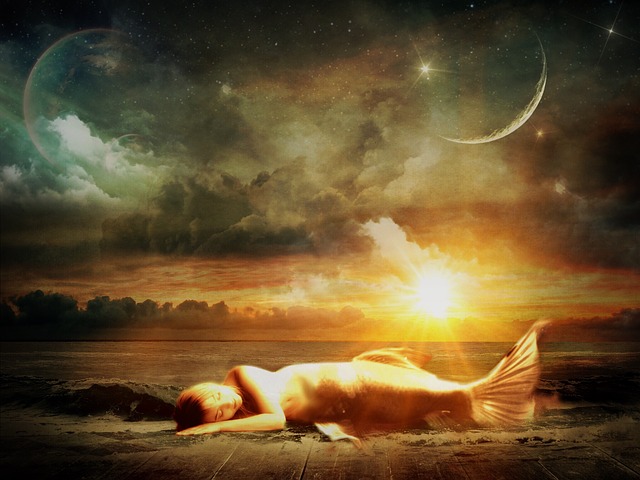 But what about...
Thousands of questions remain unanswered, but to me that is okay
For belief speaks louder than words, causing your perceptions to sway
Then you will not have to question me because you will have no doubt
That mermaids are as real as you and that's what this is about!
Mermaids > Is A Mermaid Real? > Ask A Mermaid