Custom Mermaid Fins & Tails

When it comes right down to it, mermaid fins and tails should fit like a glove yet be flexible enough to allow for plenty of underwater movement. After all, being a mermaid is quite a workout!
Have your mermaid fins made especially for your measurements by Mermaidaqua, creators of exclusive, sized-just-for-you tails. Not only are the designs unique and original, they also come complete with hip, heel, and dorsal fins that flow gracefully with you as you glide through the water.


The product links on this page are affiliate links. A commission is paid to this website at no extra cost to you when a purchase is made through an affiliate link. For more information, please click here.
Drifting Seaweed
(paid links)
Stand on a shoreline and you're bound to see seaweed rolling in with the tide, watching it move on the surface of the water, gently carried by currents, or powerfully washed upon the shore in a wave. Below the surface attached to the seafloor, it dances with the undertow, parts for fish and turtles, plays hide and seek with seahorses. This striking mermaid tail embodies the color and rhythm of the ocean's floating flora.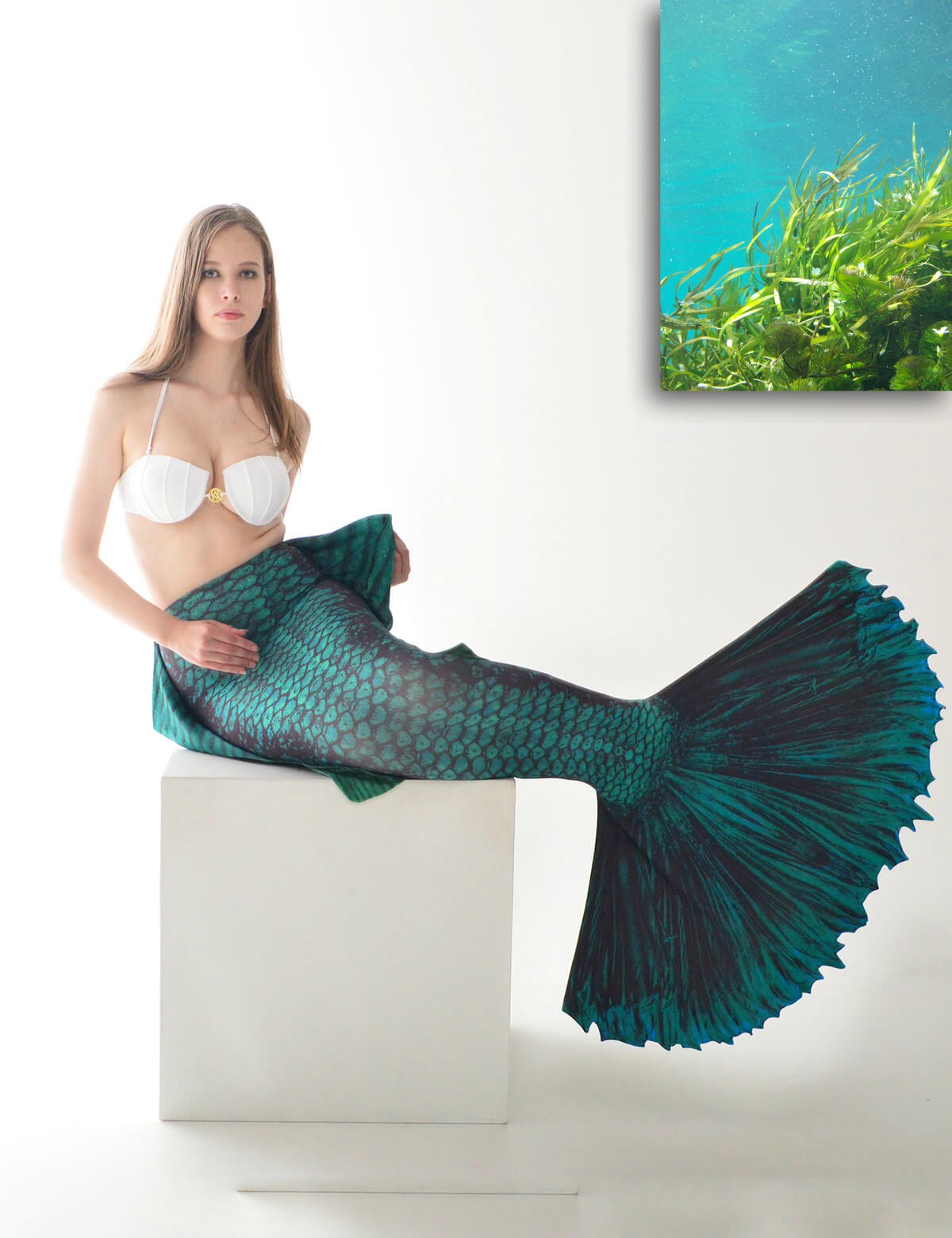 ---
Cotton Candy
(paid links)
Spun onto a stick or paper cone at whirlwind speed, sugar and water combine to form puffy edible clouds in an assortment of pastel hues. This delectable concoction is a favorite treat among fair-goers the world over. It's best to dive in while freshly made and still slightly warm, leaving the tips of your nose and chin sticky with sugar dust. This cute mermaid tail will delight you in shades of cotton candy pink and blue.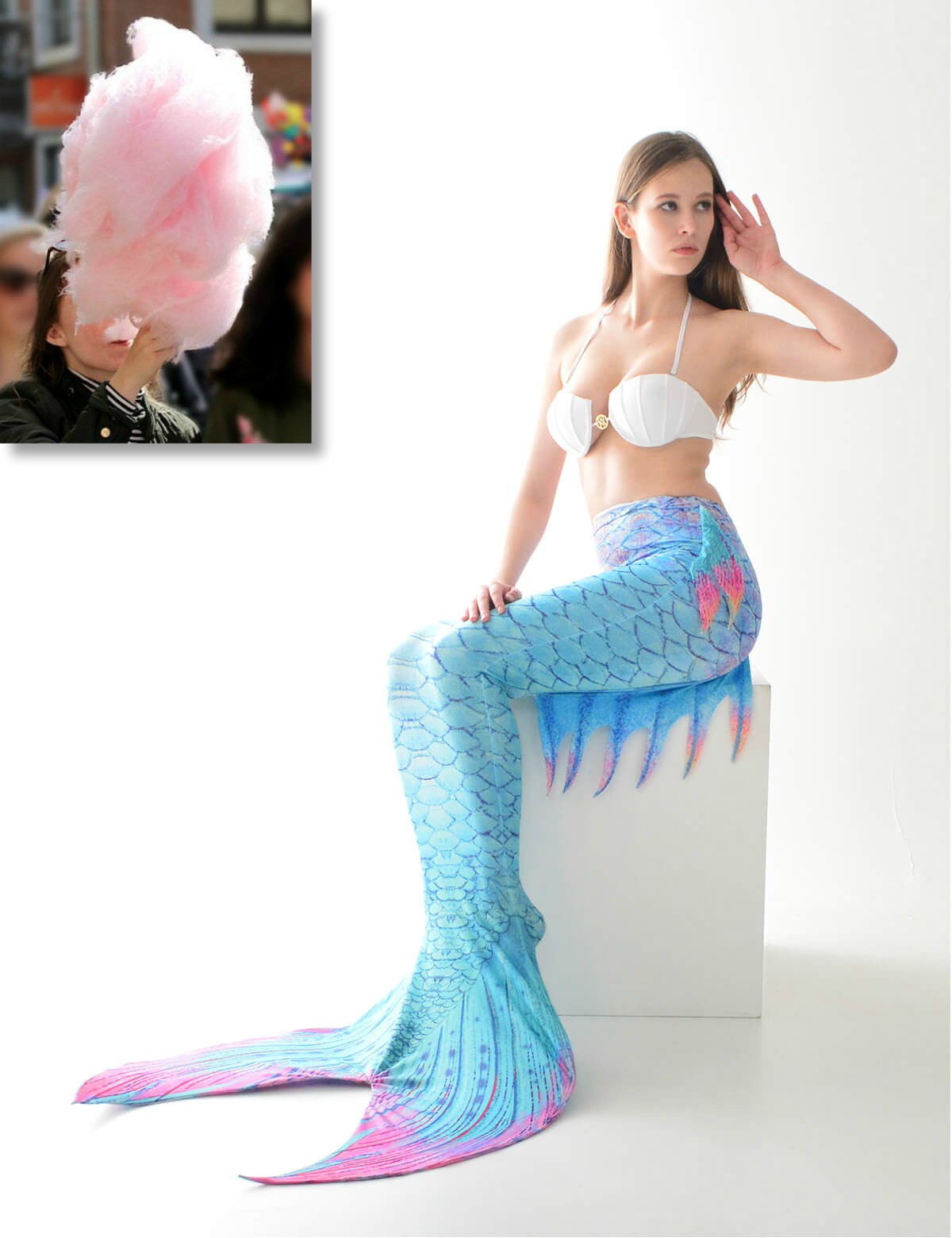 ---
Touch of Fire
(paid links)
Golden yellow and orange flames crackling under a black velvet sky. Sparks twinkling like fireflies into the evening wind. One can set their gaze upon this dance of  fire and air and become completely mesmerized by it. Flicker through the waves in this sizzling mermaid tail and set the water ablaze. 
---
Swallowtail
(paid links)
Symmetrical wings spotted with color, darting and fluttering to and fro, alighting on a blade of grass. In the slightest breeze the grasses sway, while the butterfly's presence remains stationary. When she's ready to leave, a gentle wave of both wings signals her departure. Set your wings into motion with this gorgeous mermaid tail, and be as strong and as delicate as a butterfly.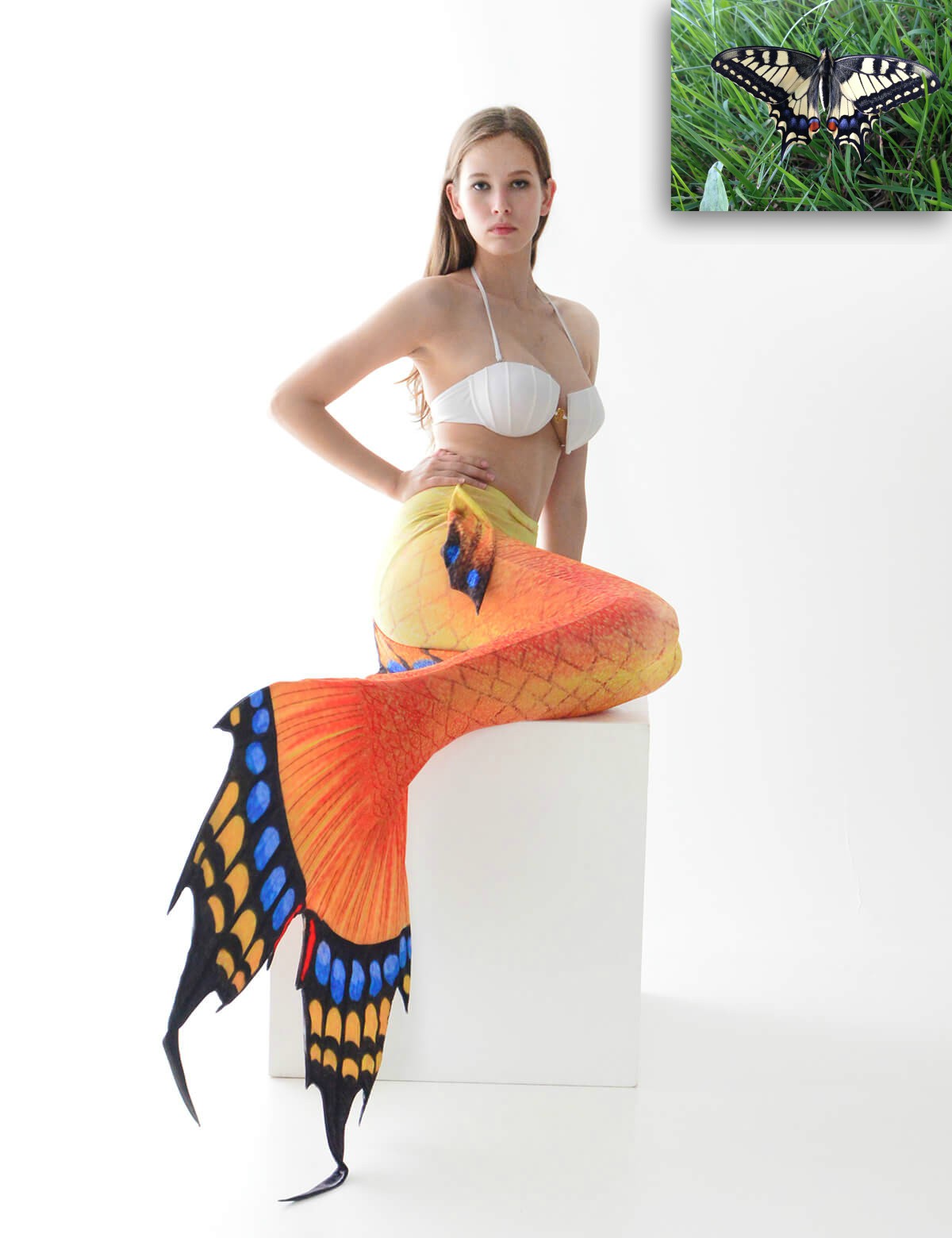 ---
Lionfish
(paid links)
A true warrior of the sea, the lionfish boldly announces its presence with colorful stripes and venomous tentacles. Enemies steer clear, you have been forewarned! Armed and dauntless, its very presence speaks volumes. Be fearless and show your stripes in this compelling mermaid tail.
---
Deep Blue Solitude
(paid links)
Sky mirrored into a  serene, glass-like ocean.  A lone sailboat at anchor, calm seas gently lapping at its hull. Thoughts drift by as the horizon becomes barely distinguishable. There is nothing to think about here, nothing you have to do — you just have to be. Be the stillness, be the tranquility in this lovely cerulean blue mermaid tail.
---
Black Red Copper Crowntail Betta
(paid links)
Claim your space underwater by impersonating a Siamese fighting fish, better known by its nickname betta. These highly aggressive and territorial freshwater fish are famous for their captivating flared fins, or crowntails. Let 'em know who's boss in this impressive mermaid tail!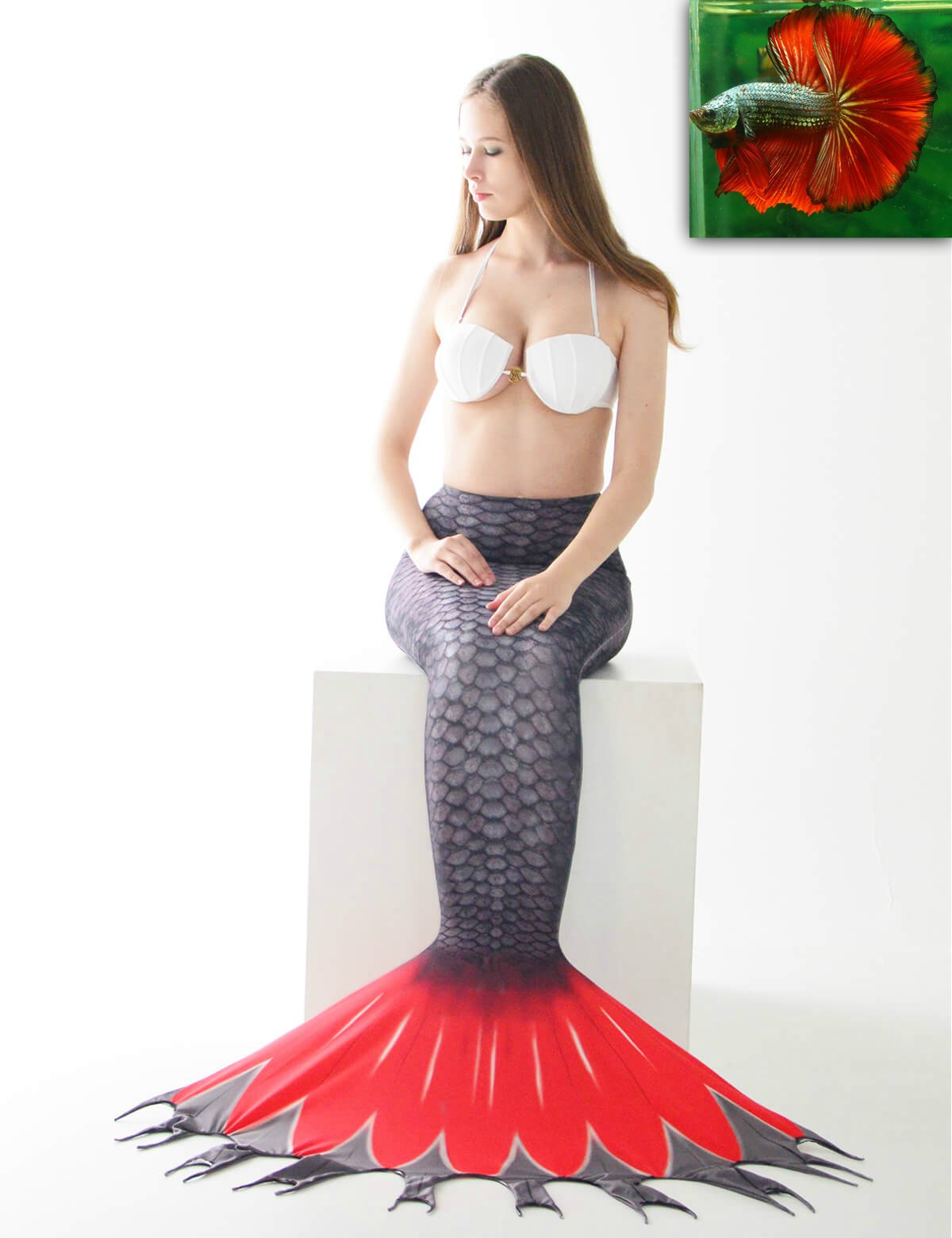 Mermaid Tails For Kids

(paid links)
Available in kids sizes 6, 8, 10, 12, S, M, L, these adorable tails come with a monofin. Pictured here in blue, and also available in unique designs of pink, green, gold, and pink/white. Your little mermaid will fall in love with these vibrant, high-quality tails designed exclusively by Mermaidaqua.com.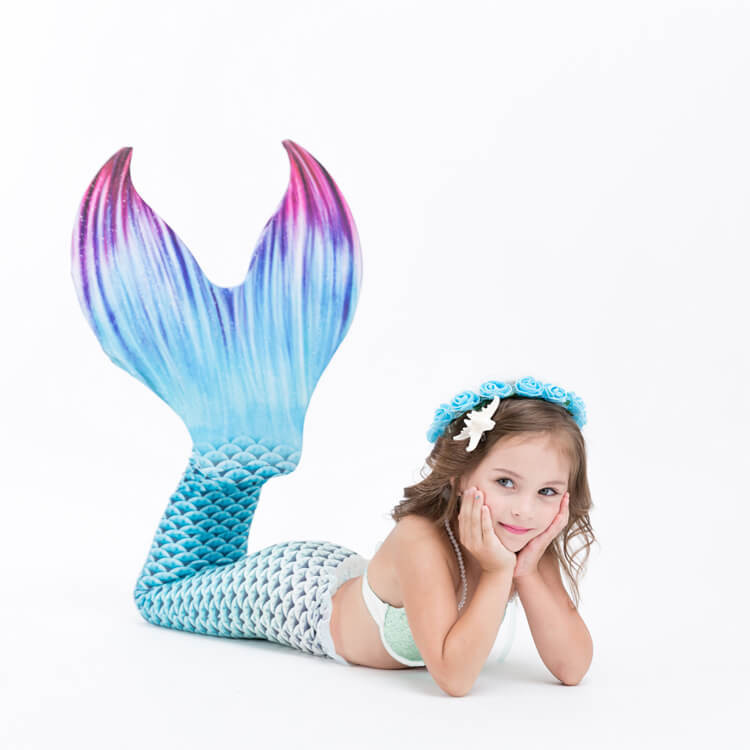 Mermaid Fin & Tail Accessories

Starfish, flowers, shells, and a seahorse adorn this gorgeous mermaid beach blanket (paid link). With a diameter of 60 inches, there's plenty of room for a picnic at the beach or anywhere! Spread it out over a jetty, on a patio, in the backyard, beside the pool, and soak in some rays in style.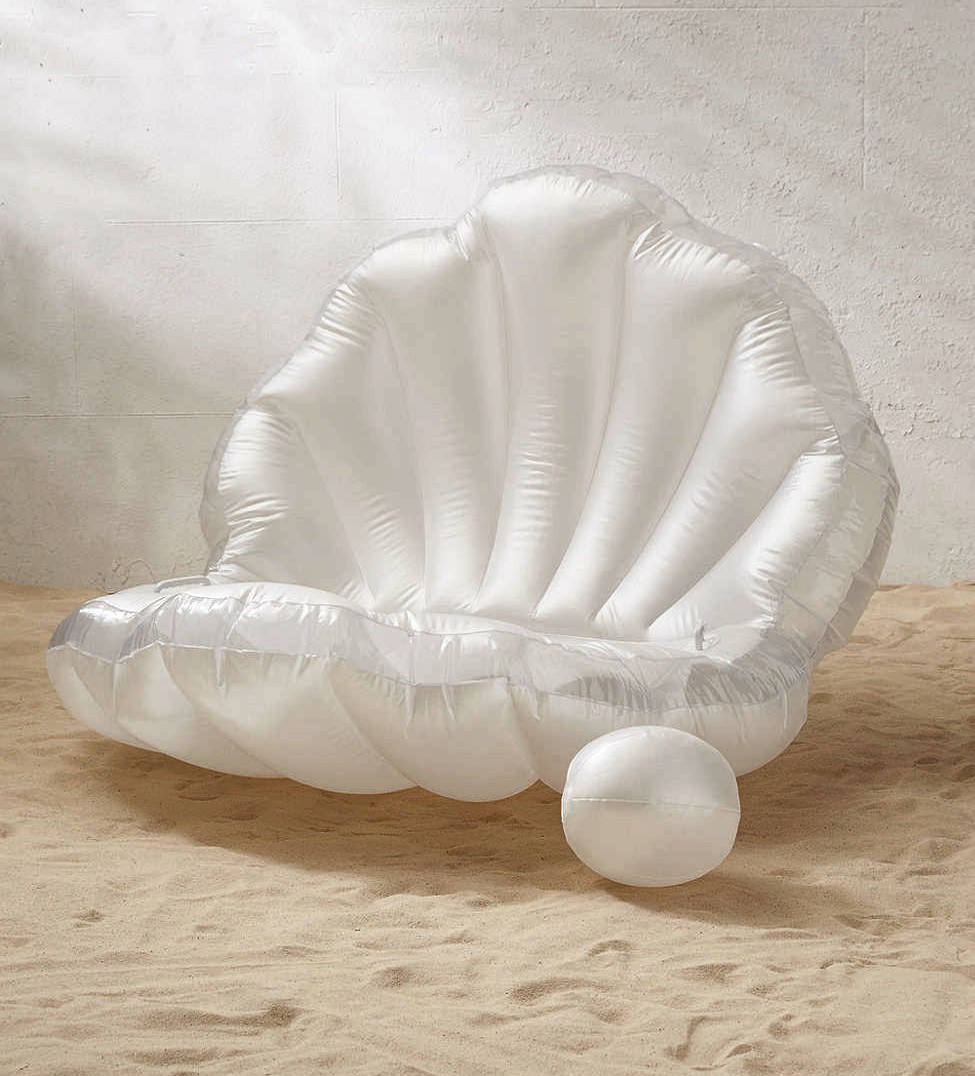 You and your mermaid fins will need a break from all that swimming, so what better way to do that than with your own shell pool float (paid link)! Ascend upon your watery throne replete with handles and a giant pearl. Measuring at 12.3 x 10.6 x 4.8 inches gives you plenty of "tail" room, too!


Mermaids > Mermaid Tails > Mermaid Fins