A Unique Mermaid Phone Case

With A Message To Inspire You!
Our phones are an essential part of life! A mermaid phone case will protect your precious commodity from dust, scratches, oil, and dirt. Given all the wear and tear we put our phones through, a case is a must!
I've added inspiring messages to beautiful designs as reminders of how special and unique you are. Every time you look at your phone, you'll feel uplifted!
The product links on this page are affiliate links. A commission is paid to this website at no extra cost to you when a purchase is made through an affiliate link. For more information, please click here.
Please note these images appear randomly on iPhone and Samsung Galaxy cases. Clicking on the link below each image will take you to my Etsy Shop where you can select your type of iPhone or Samsung Galaxy.

iPhone:  7/8, 7 Plus/8 Plus, 11, 11 Pro, 11 Pro Max, 12, 12 mini, 12 Pro, 12 Pro Max, 13, 13 mini, 13 Pro, 13 Pro Max, 14, 14 Plus, 14 Pro, 14 Pro Max, SE, X/XS, XR, XS Max

Samsung Galaxy:  S10, S10+, S10e, S20, S20 FE, S20 Plus, S20 Ultra, S21, S21 Plus, S21 Ultra, S22, S22 Plus, S22 Ultra



Choose Your Mermaid Phone Case!
We all have dreams. Sometimes they stay locked up inside of us indefinitely. It takes courage and persistence to bring out the uniqueness inside of you. Your dreams truly are a gift to yourself and the world. Don't keep them bottled up inside!
---
I often find that society, the world, the powers that be—whatever you want to call it—tries to put us in boxes and categorize us. Many of us are outside of the box, sometimes feeling like a square peg trying to fit into a round hole. It WON'T WORK! This mermaid phone case encourages you to be different, to be yourself!
---
More often than not we feel that acceptance from others is important. True—we don't want to hurt others, but we don't want to hurt ourselves by compromising who we are. 
---
The world is filled with opinions—8 billion of them! Don't lose yourself in this vast sea of assumptions and generalizations. You know what's best for you.
---
Need I say more?
---
Falling below the standards you set for yourself is usually a recipe for disaster. It's not that anyone is above or beneath you, superior or inferior, it's that YOU must honor who you are.
---
So much of the progress we see in the world started with a dream, an idea, something that kept nudging at someone until they brought it to the surface and acted on it. What new discoveries lie dormant inside of you?
---
Dreams are more than just daydreams and slumbering dramas—they are inspiration, intention, creation. Live them!
---
You are not your skin color, you are not someone else's opinion. You are, always have been, and always will be uniquely you!
---
Get fired up by all the possibilities of living your life to the fullest, and then some!
---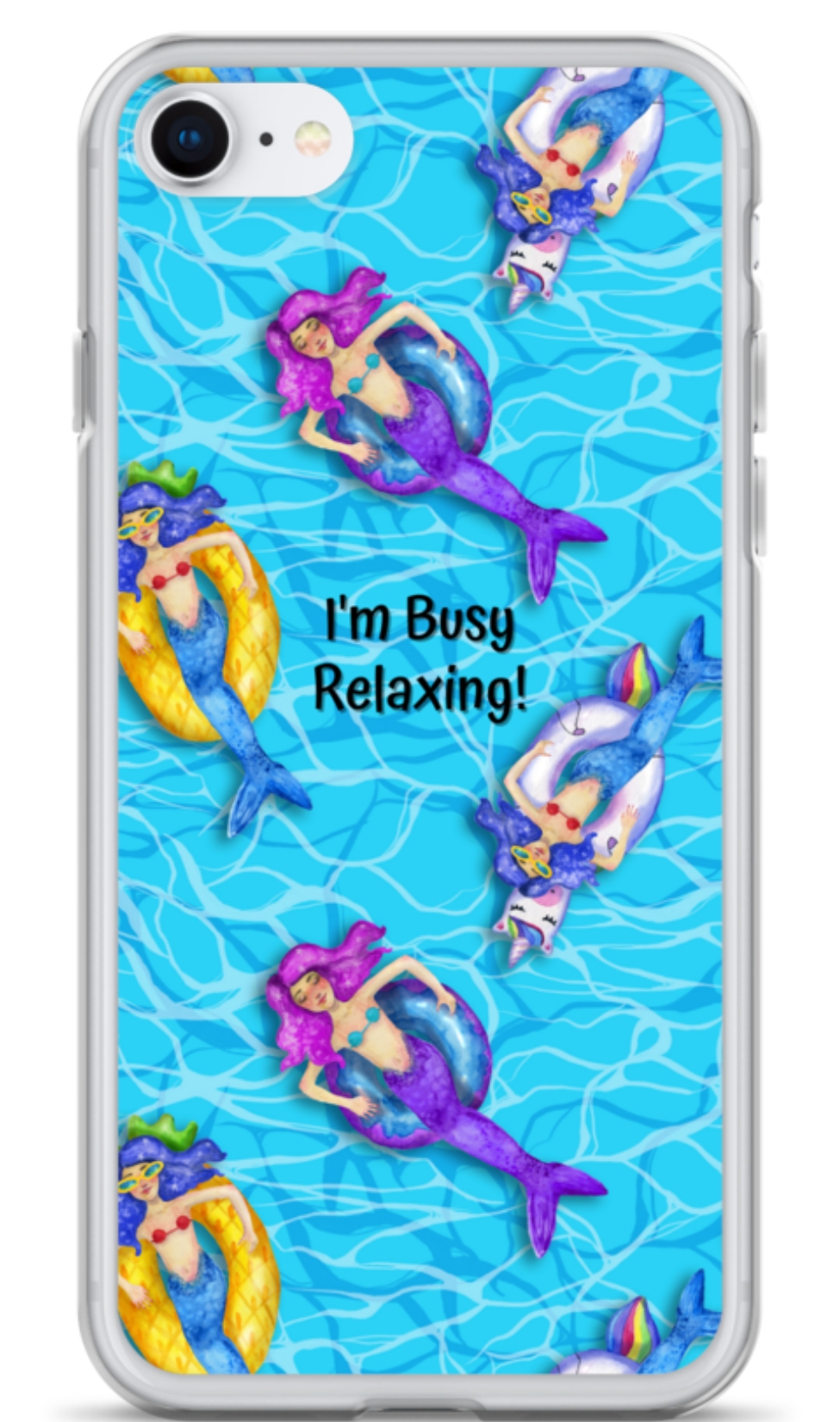 Of course there's always time for a little R & R, don't you think?

---
Mermaids > Mermaid Decor > Mermaid Phone Case