Mermaid Sticker Sheets
 Stickers are everywhere! And these mermaid sticker sheets will have you searching for another empty spot to fill with a colorful sticker! Every sheet has a theme along with captions on each sticker ranging from silly to self-empowering.
Don't know where to stick them? The list is endless—laptop, helmet, lunchbox, guitar case, planner, wallet, gift bag, tablet, mirror, wastebasket, forehead, diary, backpack, cooler, scrapbook, and since we're celebrating the sea how about beach bag, sunglasses, cooler, water bottle, surfboard—you get the idea!
The product links on this page are affiliate links. A commission is paid to this website at no extra cost to you when a purchase is made through an affiliate link. For more information, please click here.
Colorful Mermaid Sticker Sheets From My Etsy Shop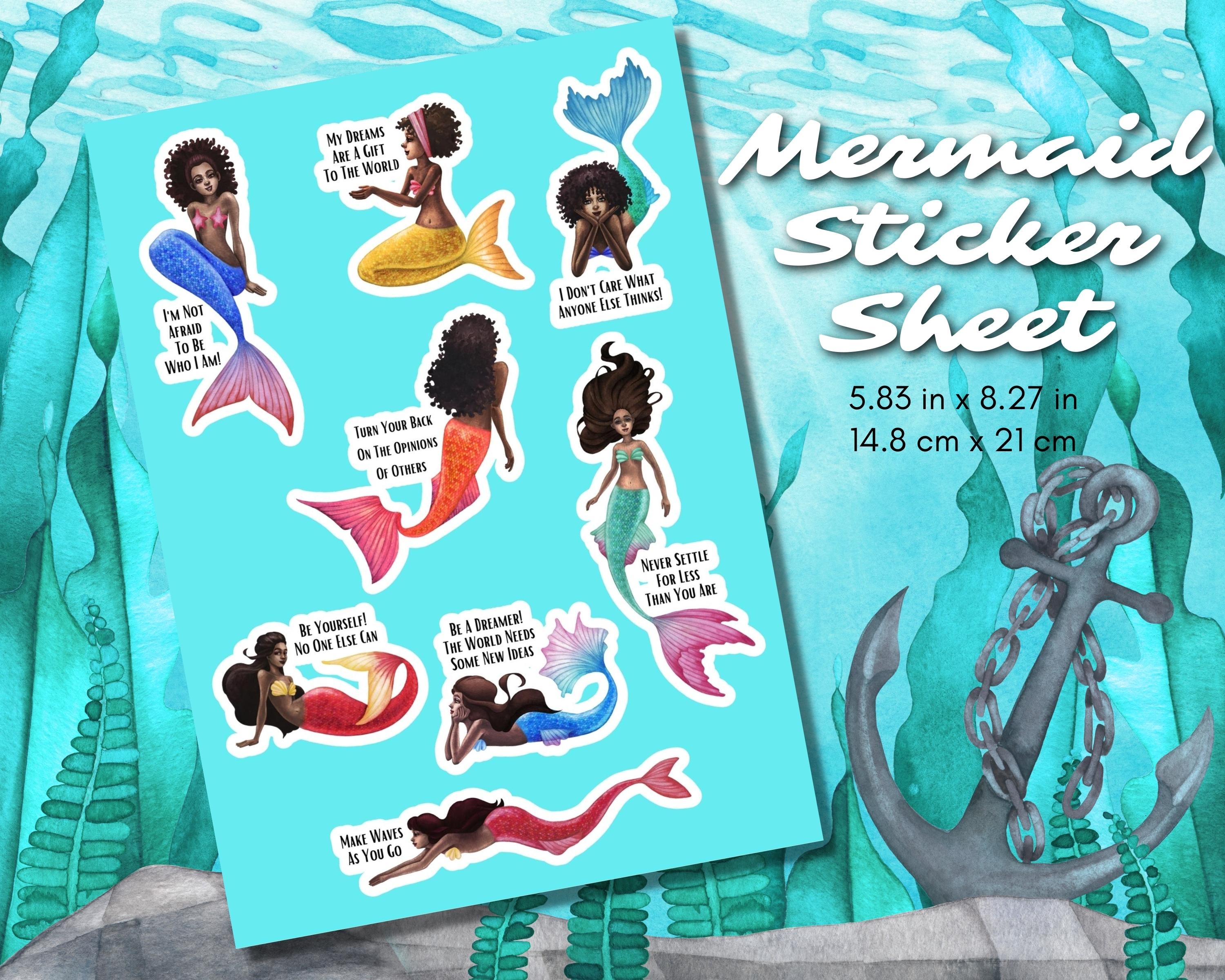 These stickers will let the world know that you value yourself and are not afraid to be who you are! Put them on your phone, notepad, laptop, notebooks, journals, diary, anywhere you need a daily reminder of just how special you are. YOU matter! Available in both dark skin tone and light skin tone (paid links).


---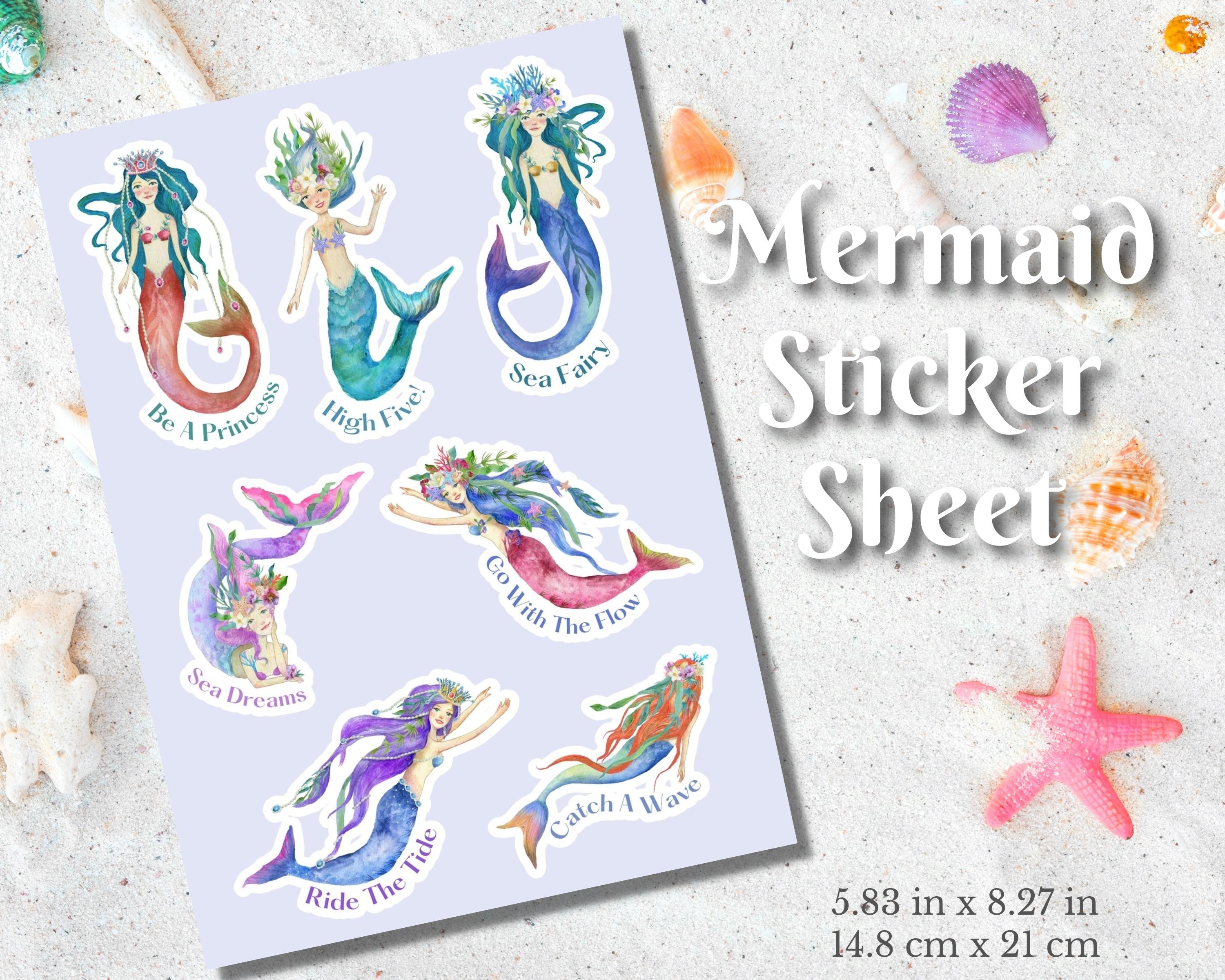 Be a princess, be a fairy, or be whatever you wish to be! These lovely mermaids (paid link) will remind you to go with the flow, ride the tide, and catch a wave as they float so gracefully through the sea.


---
Summer is for relaxing, and these mermaids know how to do just that in sun-filled, sea-soaked style! Catch some summer vibes by the beach or at the pool with this colorful set of mermaid stickers (paid link). Fun in the sun or the shade!


---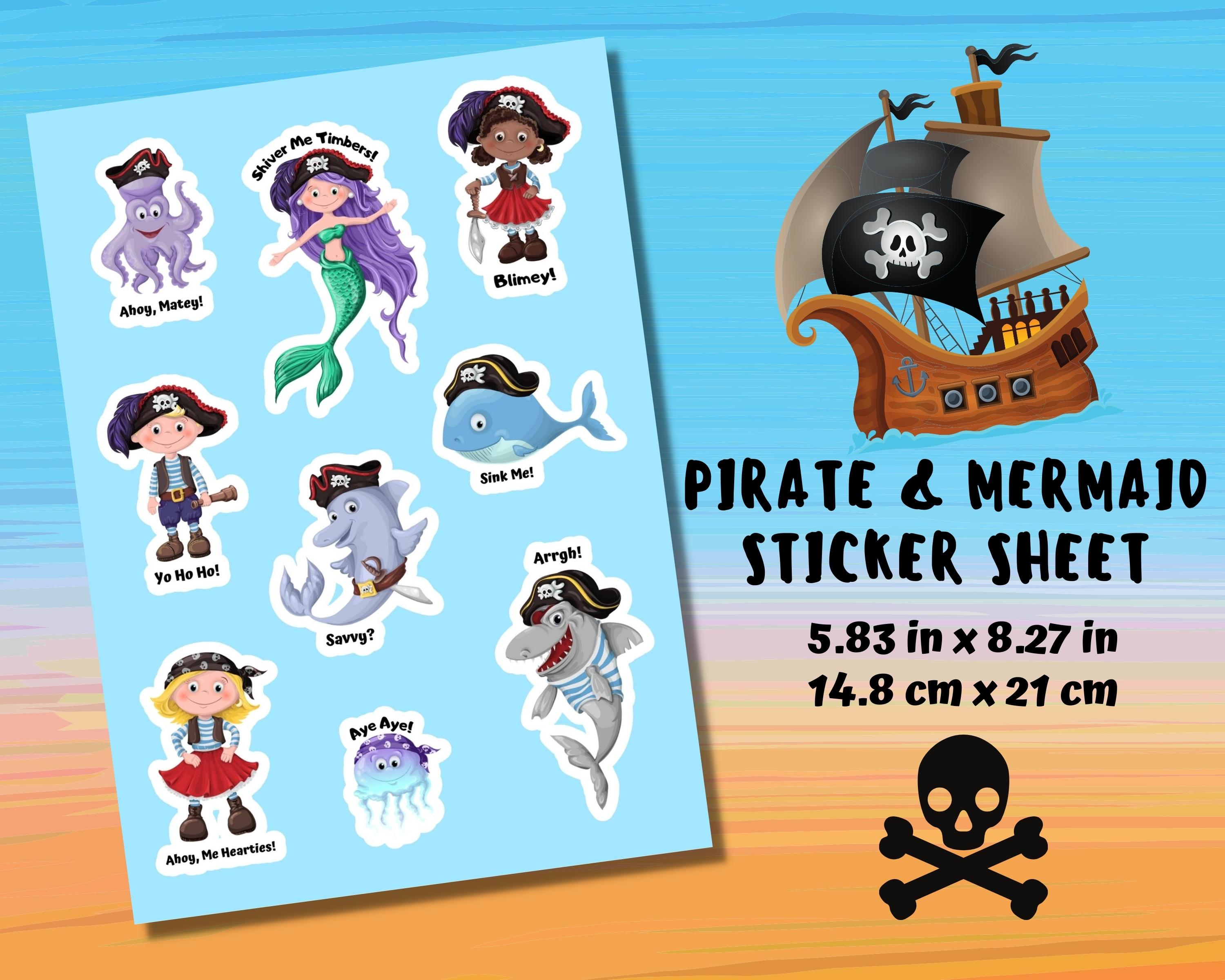 Aargh, Matey! Pirates come in all shapes and sizes, and these stickers (paid link) will have you speaking like a swashbuckler quicker than you can walk the plank! Avast Ye! Get ready for adventure on the high seas!


---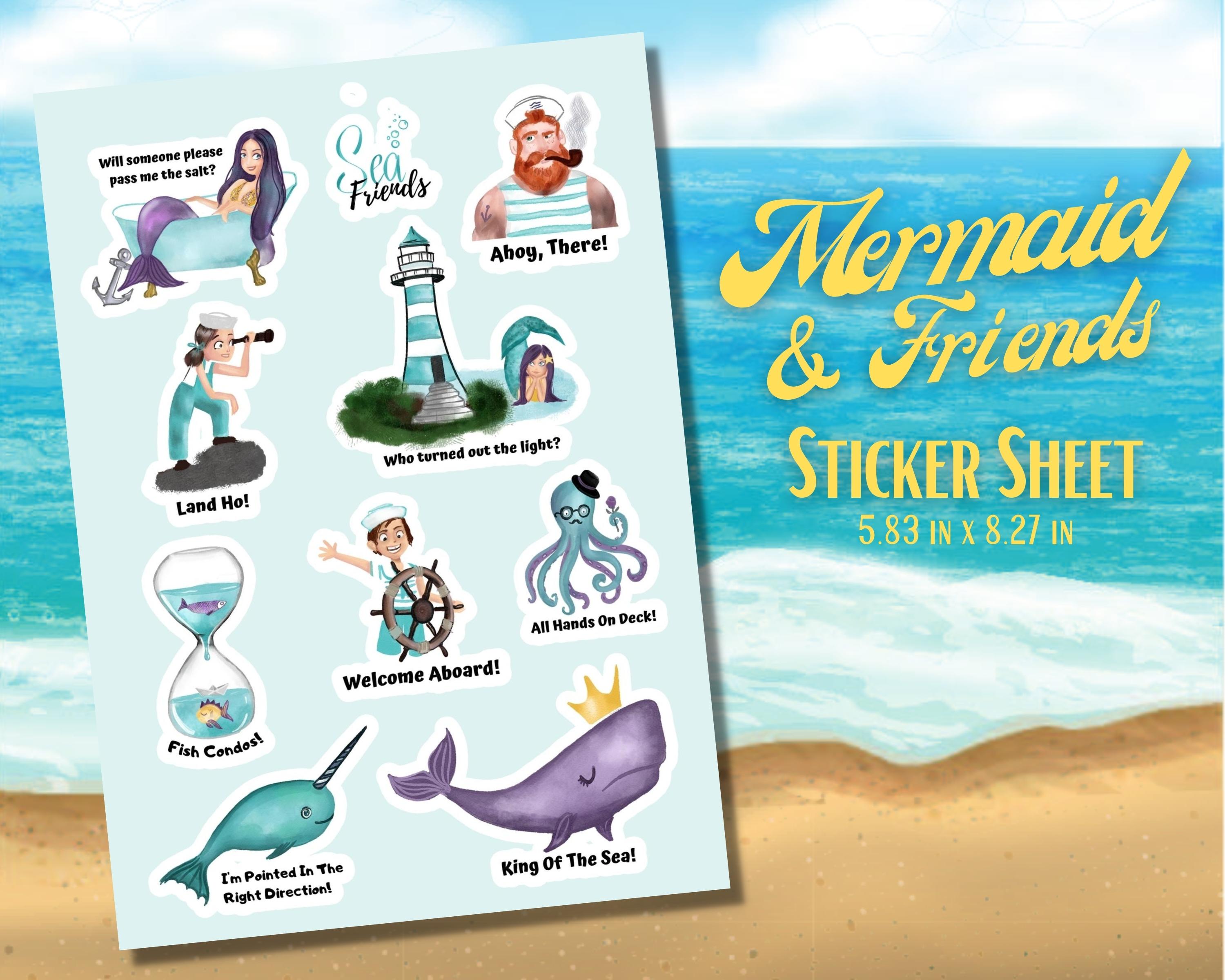 Mermaids, captains, whales, sailors and more! Silly captions make these seafaring stickers (paid link) fun for you and your sea friends, too! Give your favorite items a nautical touch with a dash of humor thrown in for good measure!


---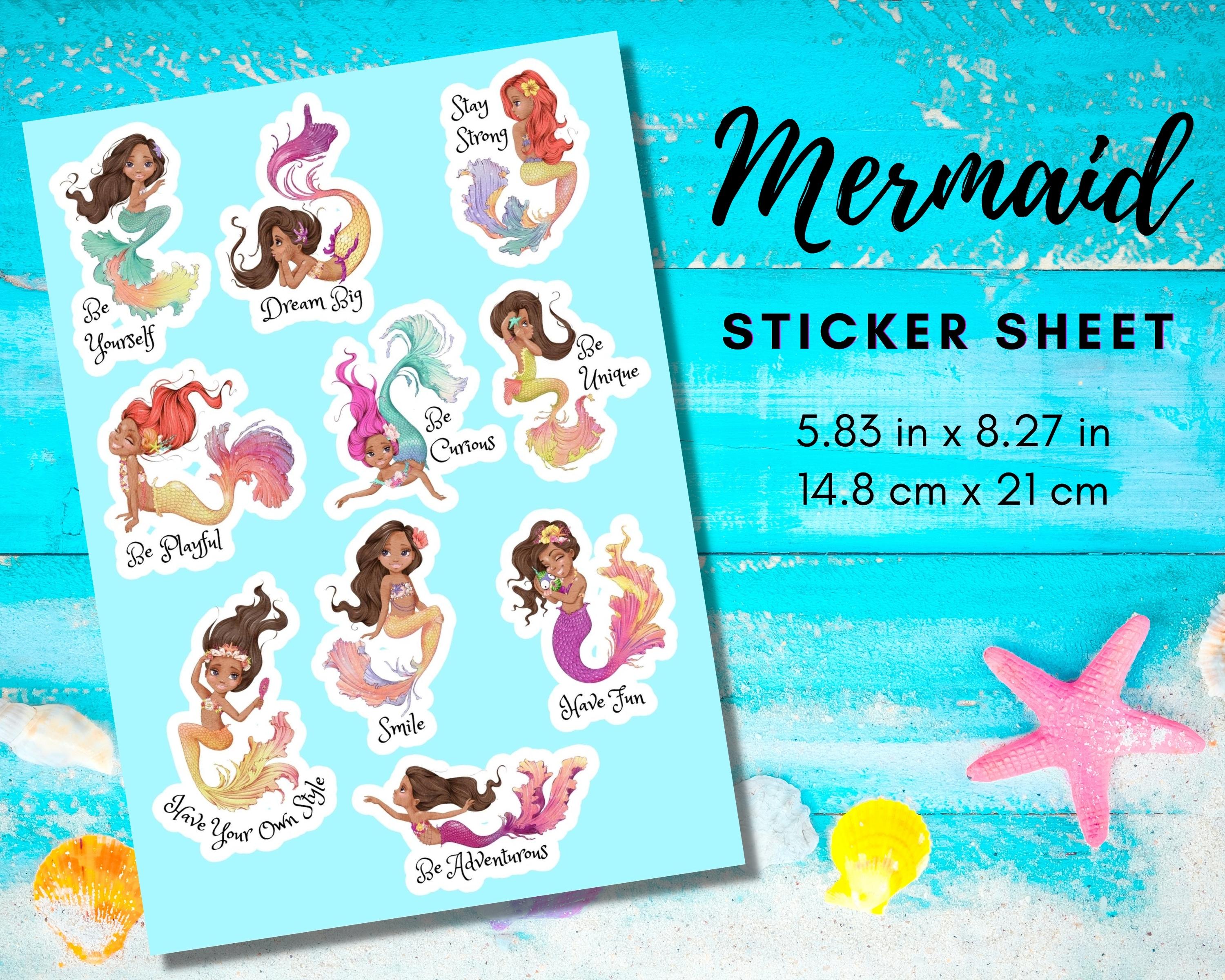 Your dreams are as big as the sea! These cute mermaids will remind you to dream big, have fun, be adventurous and show the world your unique style. Available in both dark skin tone and light skin tone (paid links).



Mermaids > Mermaid Decor > Mermaid Sticker Sheet