Printable Mermaid Word Search

For Party Games, Birthdays Or Any Occasion!
Parties, fun, and mermaid word search! Don't forget word scramble, word match and cryptograms, too. I've got you covered with these printable instant downloads from my Etsy Shop.
These puzzles are perfect for birthday parties, mermaid parties, pool parties, or anytime. Don't forget Halloween! So without further ado, let's get the party started!
The product links on this page are affiliate links. A commission is paid to this website at no extra cost to you when a purchase is made through an affiliate link. For more information, please click here.
Mermaids have fun in the sun by the pool, at the beach, and camping! Kick off your flip flops and relax in a comfortable swim ring as you enjoy these summertime word puzzles. They're great for birthday party games, pool parties, mermaid parties or any occasion! 


---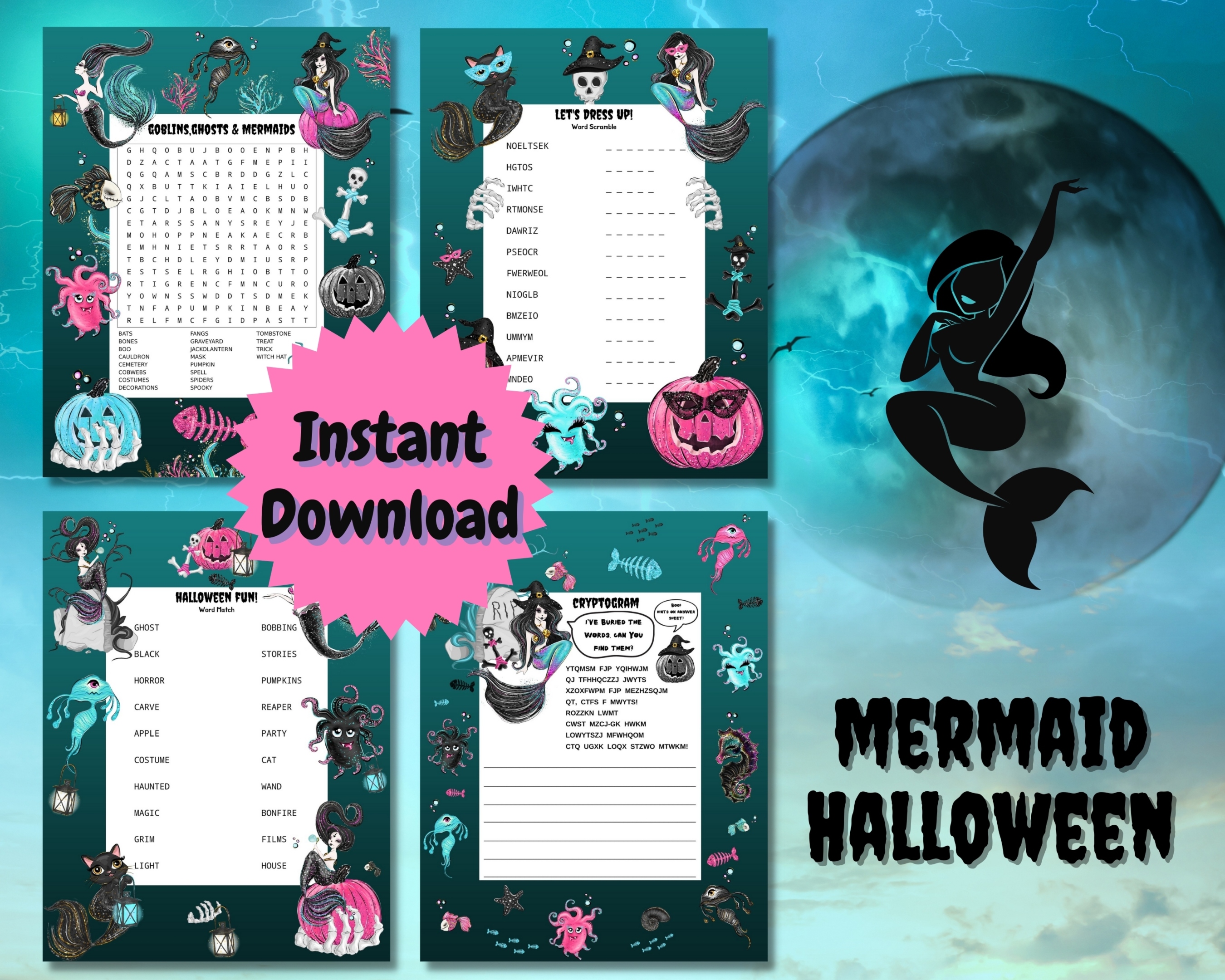 Scary mermaids, creepy sea creatures and skeleton fish are the stars of these Halloween word puzzles. Trick or Treat or Tails, give your Halloween party a new twist! Grab a bag of candy and some pencils, and let the fun begin!


---
Mermaids floating through the universe are the perfect backdrop for word puzzles with outer space themes. These mystical mermaids light up like stars throughout the galaxy. Delight your guests at birthdays, mermaid parties, or any time with these unique puzzles!


---
Under the sea or over the sea, the ocean is nothing but magical! Enjoy these word puzzles with mermaids, sea creatures, and sailors for birthdays, mermaid parties, or any occasion!


---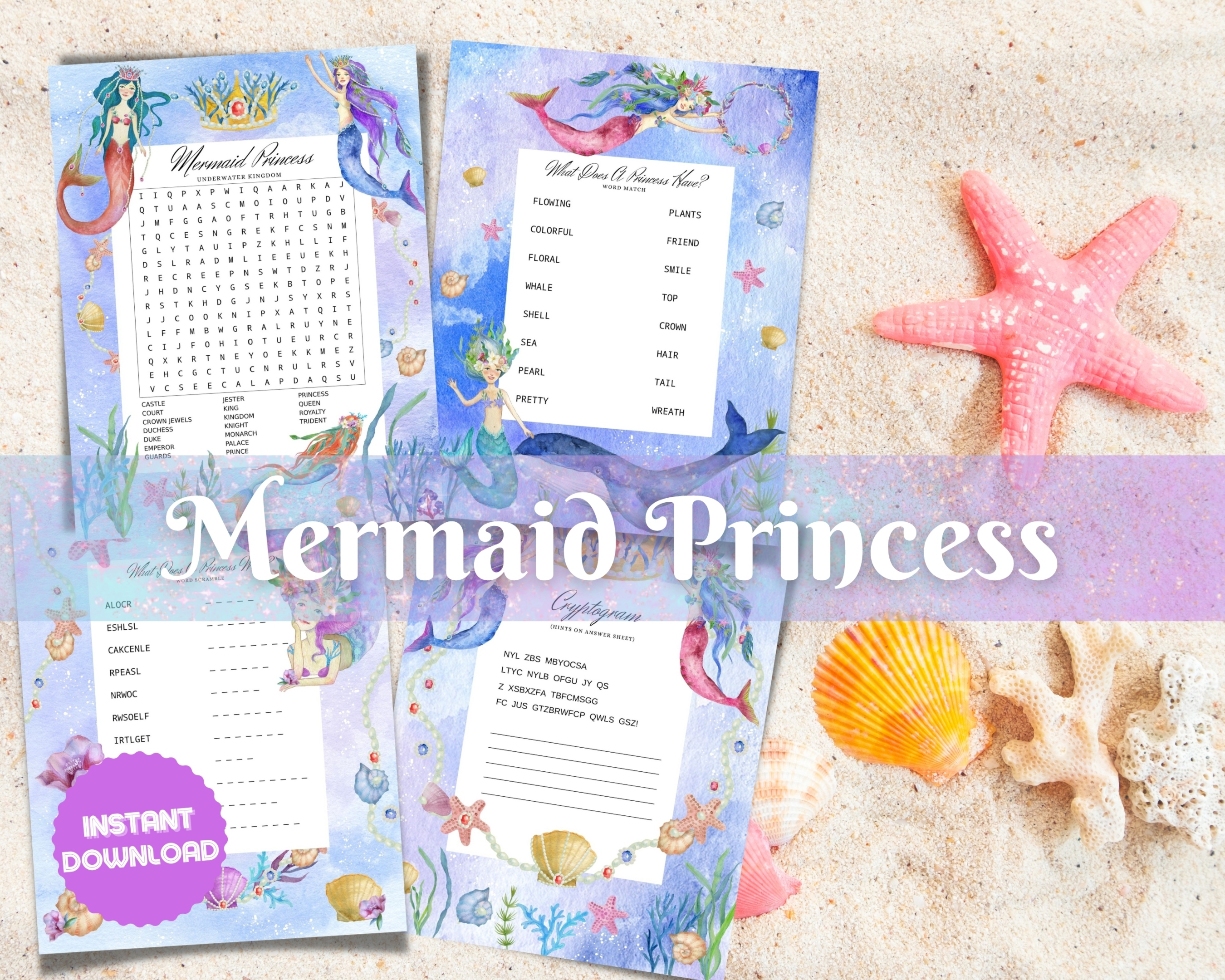 Become a mermaid princess with these beautiful word puzzles. Your little princess will enjoy sharing these puzzles with friends at birthday parties, princess parties or anytime!


---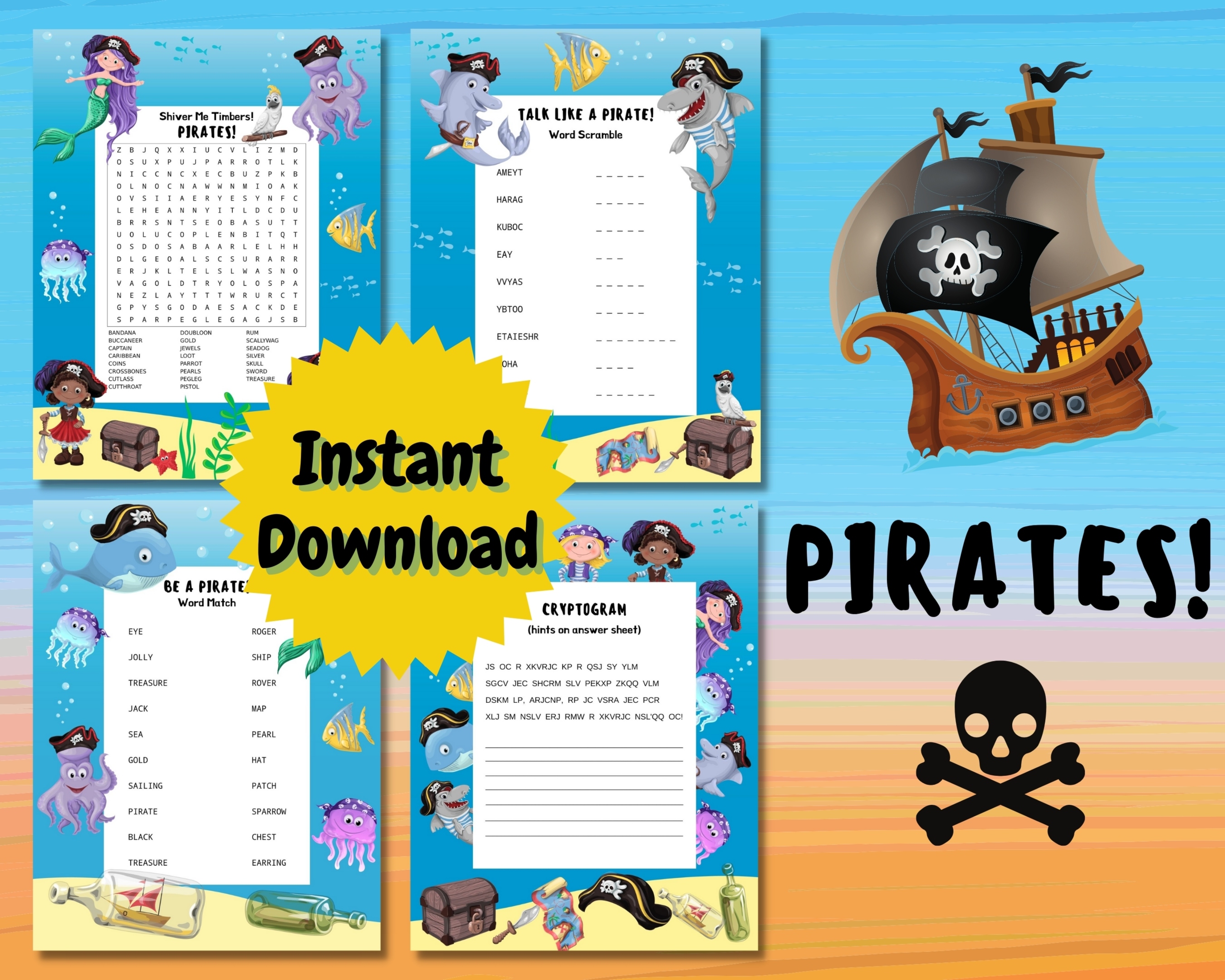 Ahoy Mateys! You'll love these mermaid and pirate word puzzles, perfect for birthdays, pirate parties, mermaid parties, Halloween or any occasion! Skull and crossbones optional, but highly recommended!


---
Have fun under the sea with mermaids and sea creatures! These word puzzles are great for birthday party games, pool parties, mermaid parties or any occasion!



Mermaid Word Search For Birthdays 1 - 12

A luscious cake decorates these fun puzzles with word search, word scramble and word match. Choose between one and twelve years old, dark or light skin tones, complete with the corresponding number of candles on each cake!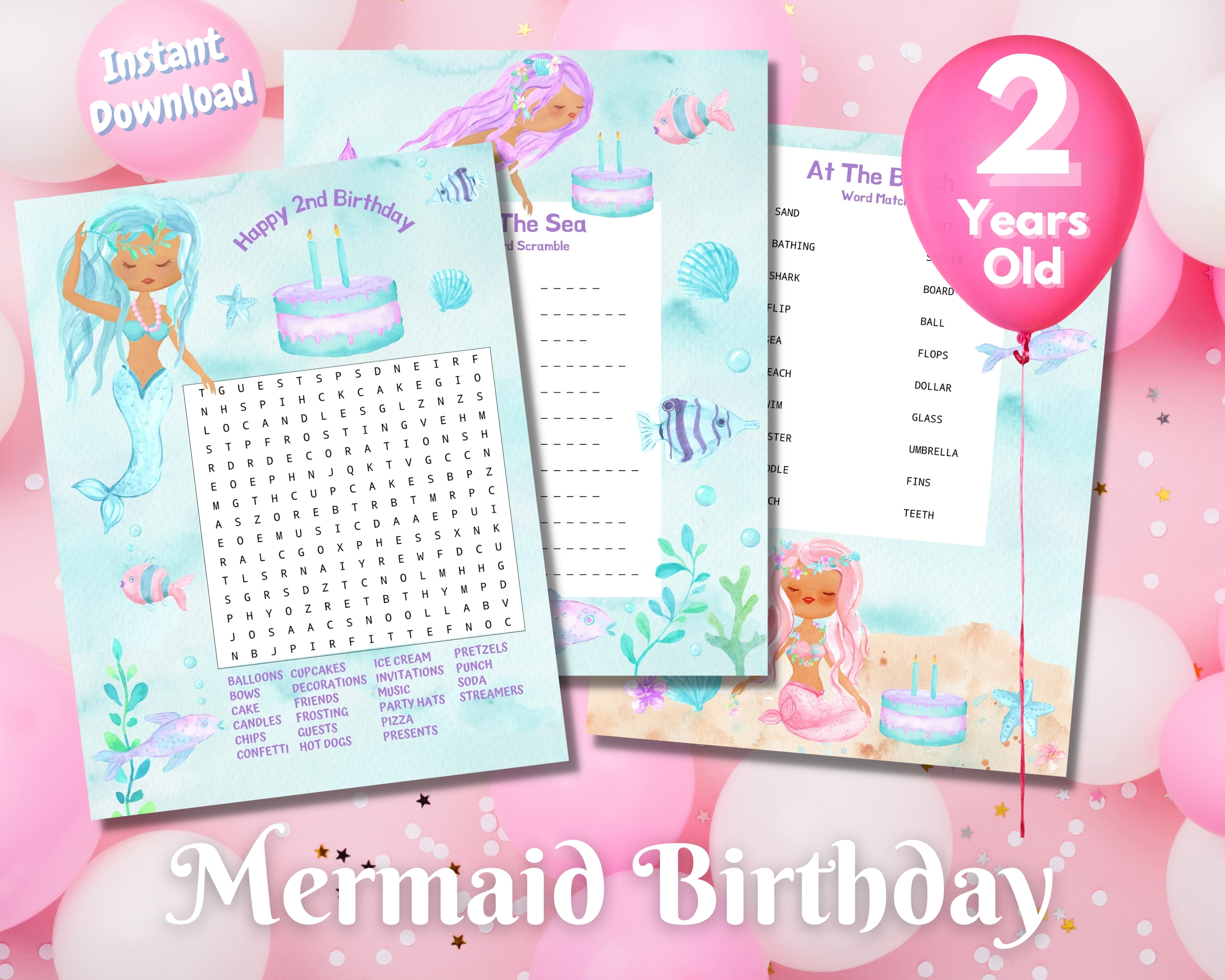 Dark Skin Tone 1 - 12
---
Light Skin Tone 1 - 12
Searching for even more word search? You'll love these ocean word search puzzles for beach umbrella mermaids!


Mermaids > Mermaid Cake > Mermaid Word Search